Steps to Trade in Your Car

---
The team at
Denton Mazda
wants to sweeten your purchase with your option of a trade deal. Trade-ins are a common practice for drivers looking both to save big and sell their unwanted vehicle. As a result, most of our drivers located near Denton, Carrollton, and Flower Mound, TX, participate in trade deals.
However, if you aren't familiar with the process, you may wonder what the steps are to trading in your car.
Luckily, we've written this guide to help you!
---
​
Step 1: Calculate Your Trade's Value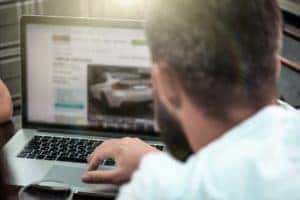 The very first step is figuring out how much your trade-in vehicle is worth. This is important so you'll know how much to expect when sitting down with a member of our team. While we're crunching the numbers, we'll factor in your trade's value amount.
In some cases, trade-in deals can lessen the amount you pay every month or the amount due at signing. Thankfully, you won't have to do these calculations alone. Use our Value Your Trade tool to receive an estimate.
We base this estimation on a number of factors, including your vehicle's make, model, and current supply/demand trends. If you think you could get even more for your vehicle, read the next section where we detail how to boost your trade's value.
Step 2: Boost Your Vehicle's Trade-in Value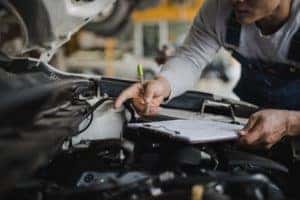 In order for a dealership to offer its highest amount for your trade, the vehicle has to be in the best condition possible. With this in mind, boosting your trade's value has much to do with fixing those minor (or even major) maintenance issues.
Has it been a while since your vehicle has gotten a tune-up? Do the brakes feel strange when you apply the brake pedal? Does your vehicle have any superficial stains, scrapes, dings, or dents?
By addressing these items now, you could add hundreds of dollars to your trade's overall value. As a result, you'll receive more credit toward your next vehicle.
Step 3: Have Your Car Detailed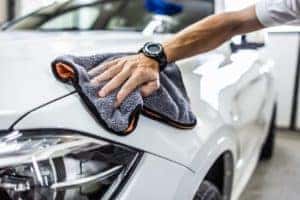 Now that your trade-in vehicle is in better condition, it's time for its inside to match its outside. Have your car professionally detailed to clean and restore its interior. Full detail work includes:
Getting rid of any personal trash, napkins, car accessories, etc.
Vacuuming the entire interior, including the trunk and underneath/between seats
Wiping down any leather-trimmed seats and display screens
Airing out the interior to remove any unpleasant odors
For that "fresh-off-the-lot" look, ride through a car wash for a final layer of shine. Then, your car is ready to head to our location!
Step 4: Bring Important Documents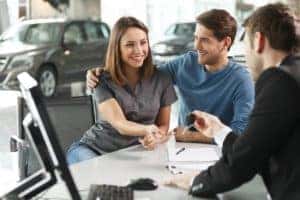 Before heading over to your drop off your vehicle, make sure you bring the following documents:
Driver's license (and social security number)
Your banking information
The car's title
Proof of insurance
We need these documents to finalize your trade deal, so be sure you have them with you when dropping off the vehicle.

---
Step 5: Schedule a Drop-off
Select the best date and time for your drop-off. One of our friendly team members will greet you and finalize the details of your deal as well as perform a final inspection. You'll be asked for all keys, and just like that, your trade deal is done!
If you're a driver near Denton, Carrollton, or Flower Mound, Texas, contact or visit us at Denton Mazda today!
---